To create the first solution on a specific tenant, you need to have tenant admin rights to trust skybow to run on this environment. Afterwards it's enough to be site admin.
If you haven't sufficient permissions you would receive the following error message after creating the solution:
Sorry, but we're having trouble signing you in.

We received a bad request.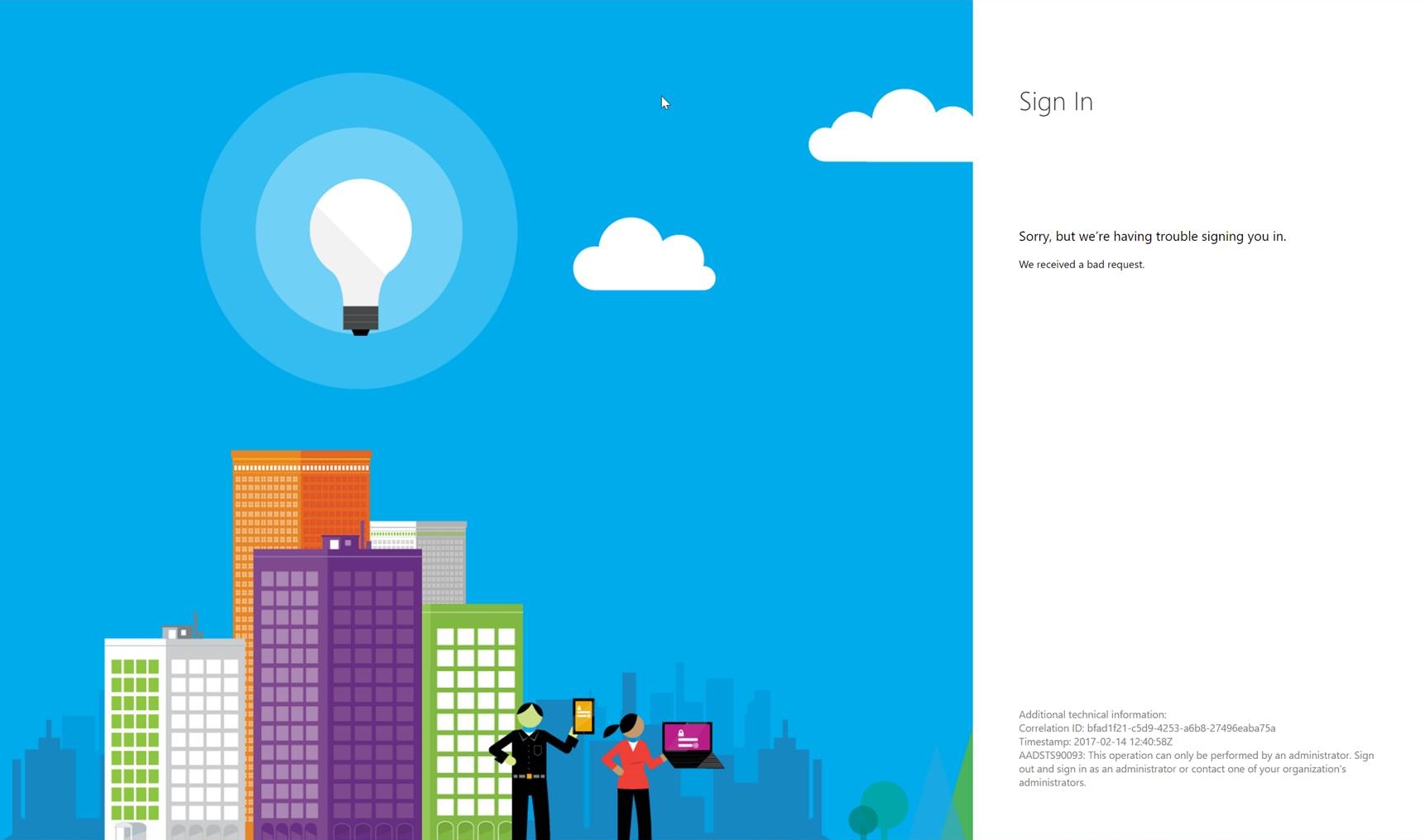 But how can you check upfront if you are tenant admin and not only SharePoint Admin?
Open the Admin Center in your O365 App Launcher

Check if your role is Global Administrator in the users list

If not visible at all, contact the technical responsible in your organization. He needs to login one time or giving you the appropriate permissions.