New features & Improvements
Multiple currencies support
Now it is possible to select the currency (EUR, CHF or USD) on the Payment Information page.
The currency on a payment account can not be changed.
To create the payment account with another currency, select required default currency from the dropdown and add new payment account. It will automatically apply the default currency.
An existing License will always keep its original currency.

During modifications on license owner of invoice account, only accounts with the current currency will be visible. If new account will be added, it will have the currency of the actual licenses.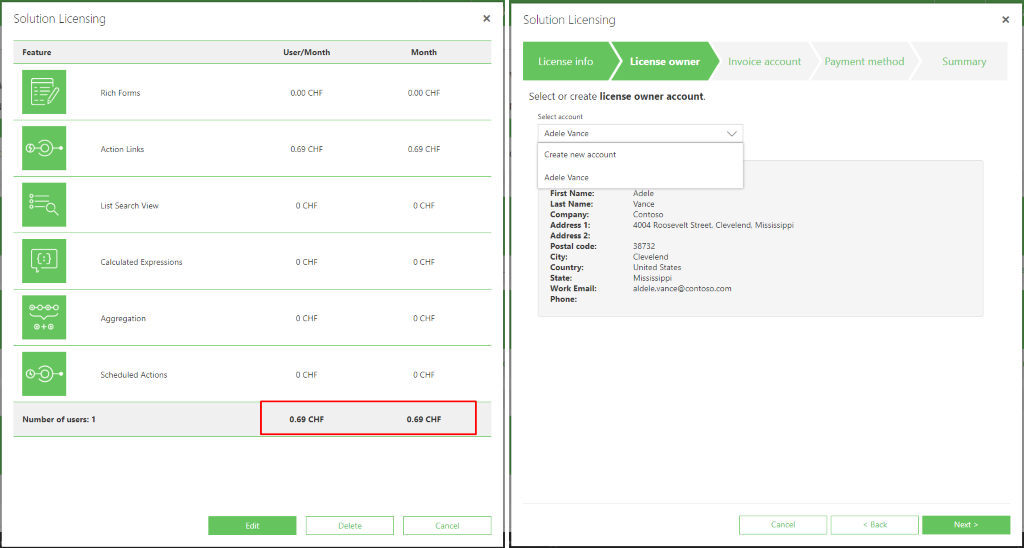 To have the license with another currency for already licensed solutions, the previous license should be terminated and new with the needed default currency added.
Support of Aggregation Background Feature for Other lists
To use aggregation functions for Other list, there should be a lookup column to it on a source list.
Source list should be included in the current solution.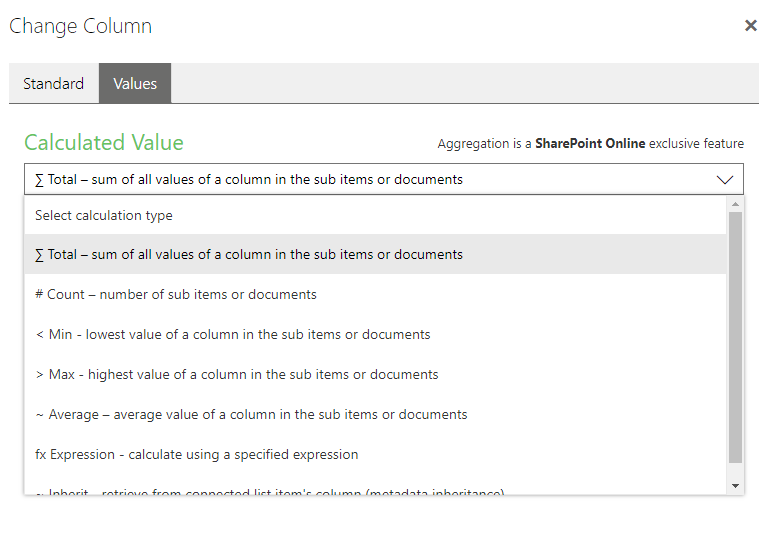 Bugs fixes and improvements
Document Generation: fixed issue with multiple loops for the same list.
The filtering of the last loop was applied for all loops.
Package and Publish: support for provisioning of Calendar views.
Background Features: fixed Test button functionality for Calculated Expressions.