New features & Improvements

SharePoint Server 2016 deployment support!
For detailed information about Server 2016 deployment, please read the following knowledge base article:
/hc/en-us/articles/360012039100-How-to-install-your-Solution-built-with-Solution-Studio-Online-on-SharePoint-Server-2013-2016-
Bugs fixed and Improvements
Fixed issue with Multiline Text Field in Document Generator
Was reproduced with Multiline plain text field placeholder in Document Generator.
Fixed issue with availability sublist and libraries component on forms in the navigation tree
The component was not available on forms, just on the main list of dossier.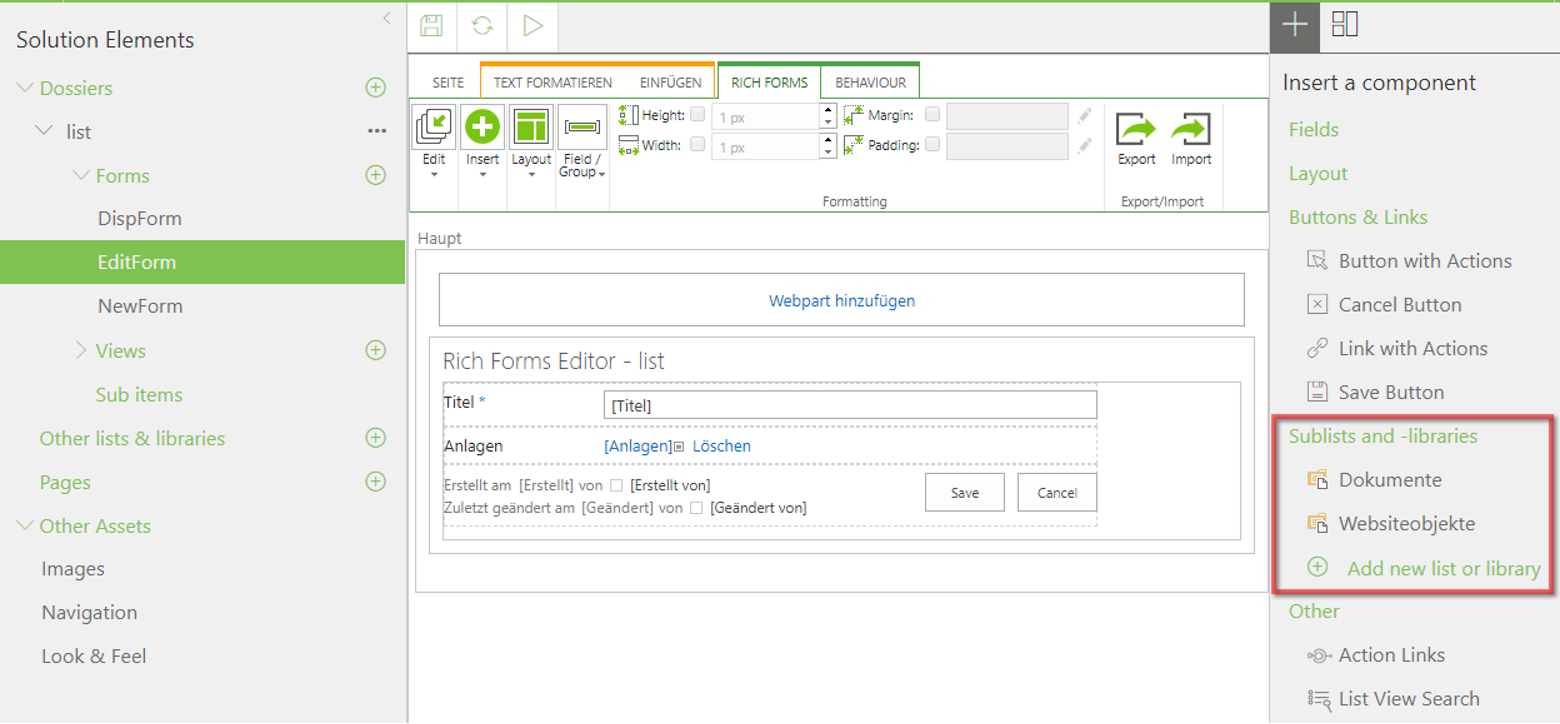 Added provisioning support of SharePoint Calculated fields
Fixed issue with Upload document action after publishing
Was not working after publishing from root site collection to subsite.
RichForms: fixed Multiline Text Field rendering for second content type forms
RichForms: fixed Attachments functionality for second content type forms
RichForms: fixed displaying of Versions label for customized forms
Package & Publish: fixed removing of deployments and service definitions for sites where add-in was uninstalled or not trusted or if the site was removed
Background Features: fixed Metadata Inheritance functionality for non-english date fields