Show Properties in Details Pane option is a list option that allows you to hide a Details Pane of an item. It's available in Form settings. Set once, it's applied for all list views.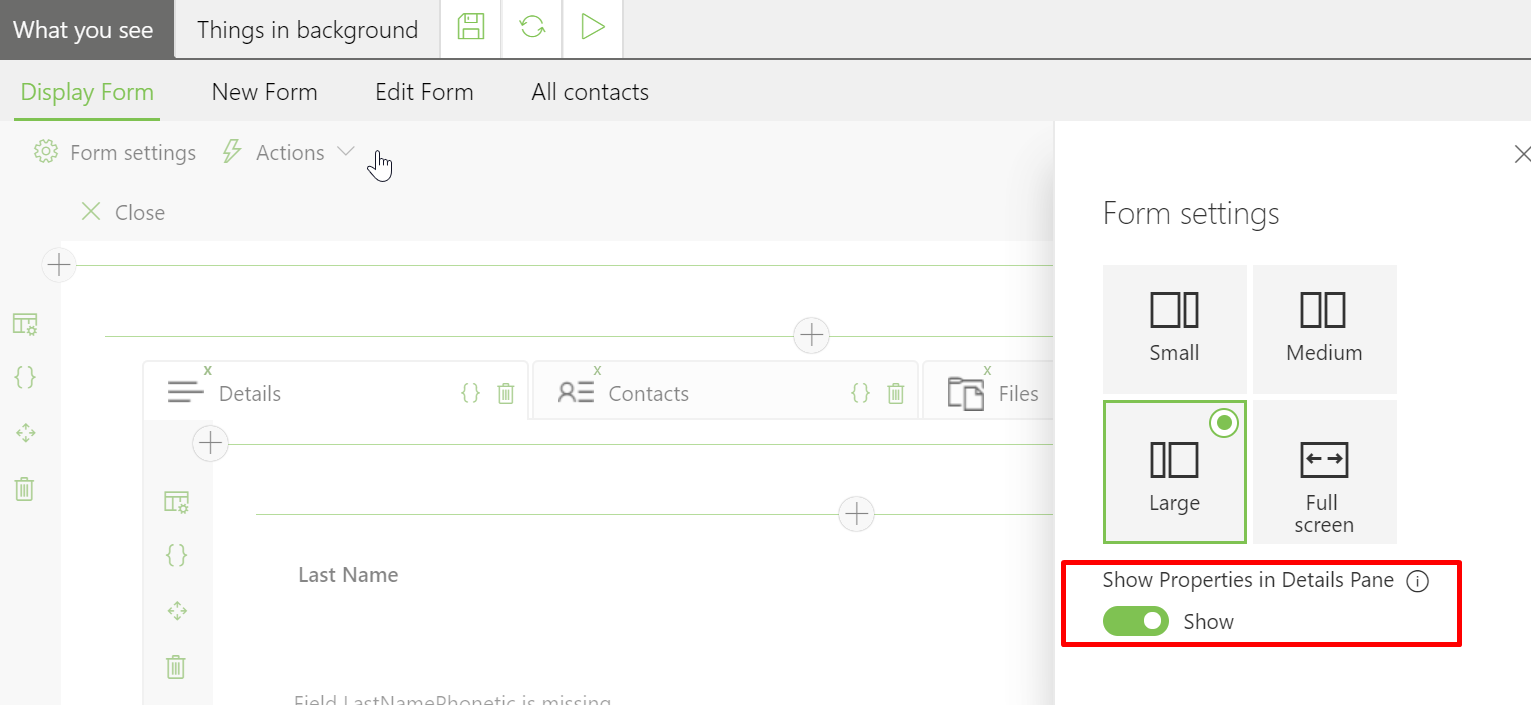 It is extremely useful in case when there is a custom business logic on your Display or Edit form that shouldn't be bypassed by a user, e.g., some fields are visible or can be edited only by a specific group of users.


If there is a need to disable Quick Editing but not to fully hide a Details Pane, you can use an out of the box 'Quick property editing' option available in Advanced list settings.