New features
Command Actions -> List Actions
Version 1.0.75
List Actions is a new generation of Command Actions. It can be added to the modern list view from the button on the left top corner.
Clicking on List Actions button opens extended actions editor.
Icon (with integrated icon picker and custom image upload), Action visibility/Execution context, Visible Expression can be configured per action.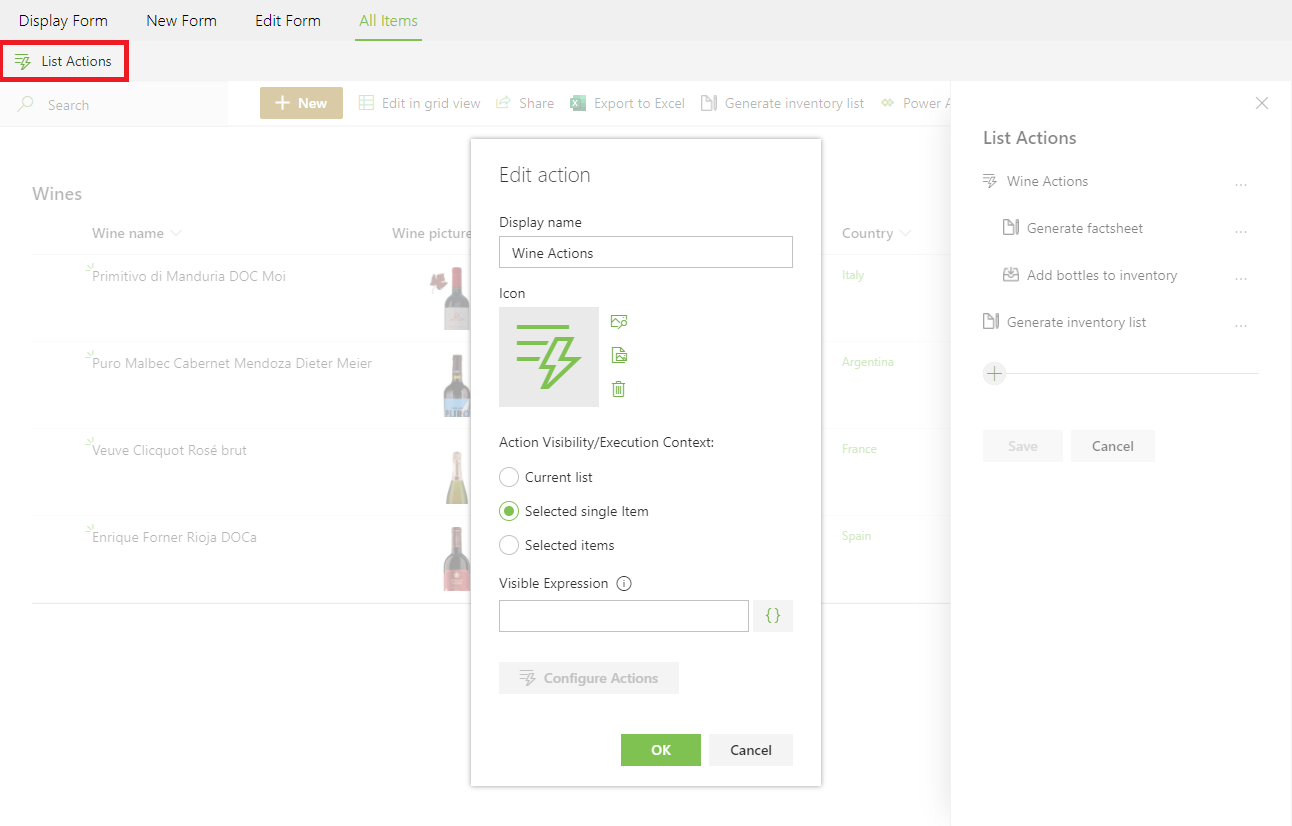 It's possible to group and change order of actions using the context menu options.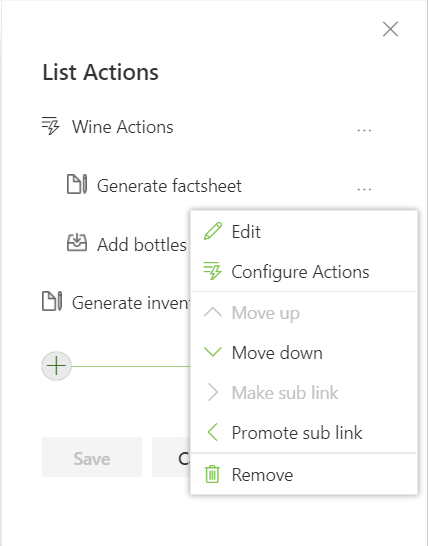 Bug fixes & improvements
Modern Forms
Version 1.0.75
Integrated icon picker to Tab configuration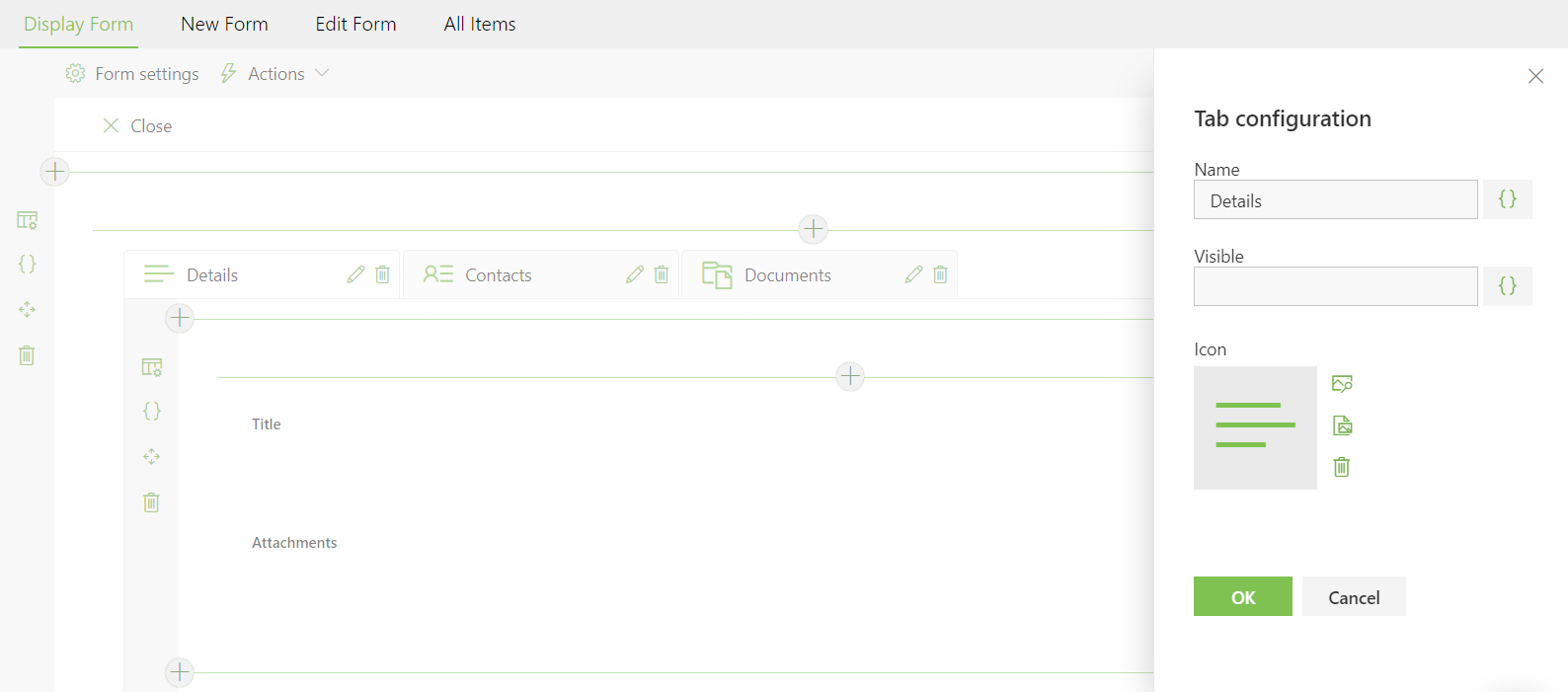 Fixed selected value of lookup column if source column is 'Title (linked to item)'
Package & Publish
Fixed provisioning when list customized by modern forms is removed from solution