Enhancing SharePoint lookup functionality, cross-site lookup allows to look up and pull information from any site in a site collection and broadens the lookup scope for maximum data reuse.
Add cross-site lookup button is available in New Dossier wizard, at the right toolbar and on Things and Background tab.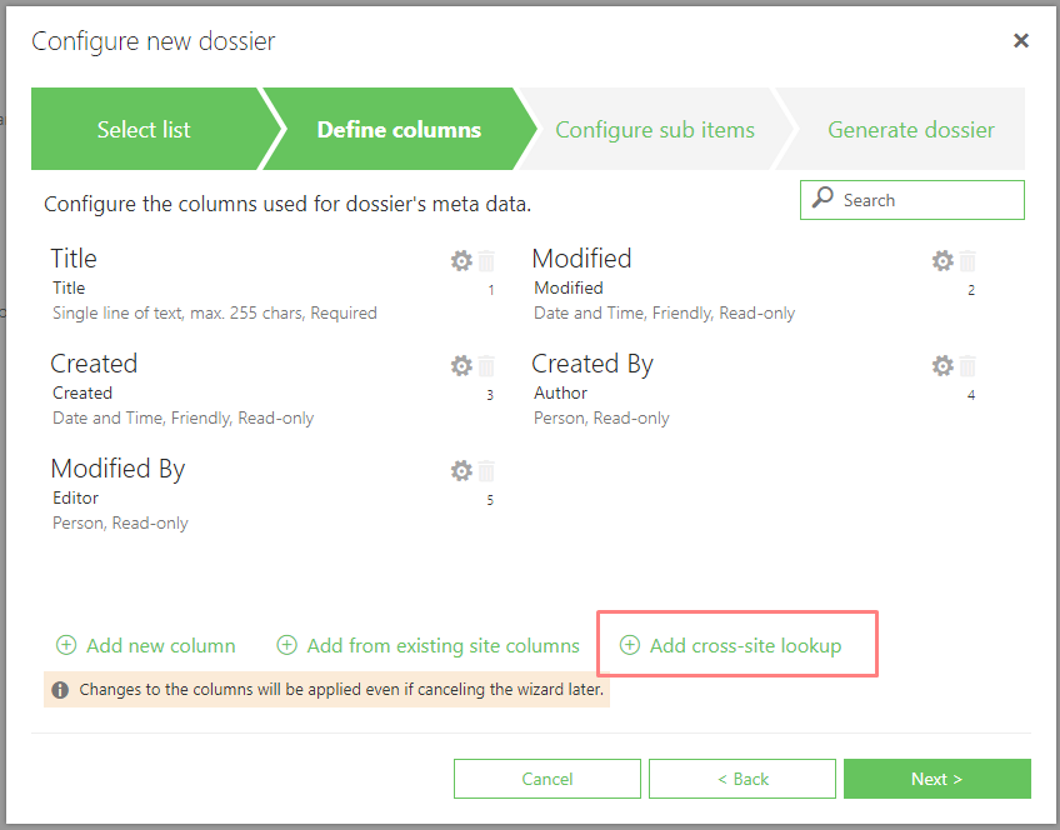 For cross-site lookup, a reference to a list in another site from the current site collection should be set: the site and the list are specified in the Get list from site field.
All other properties are the same as for a standard lookup column.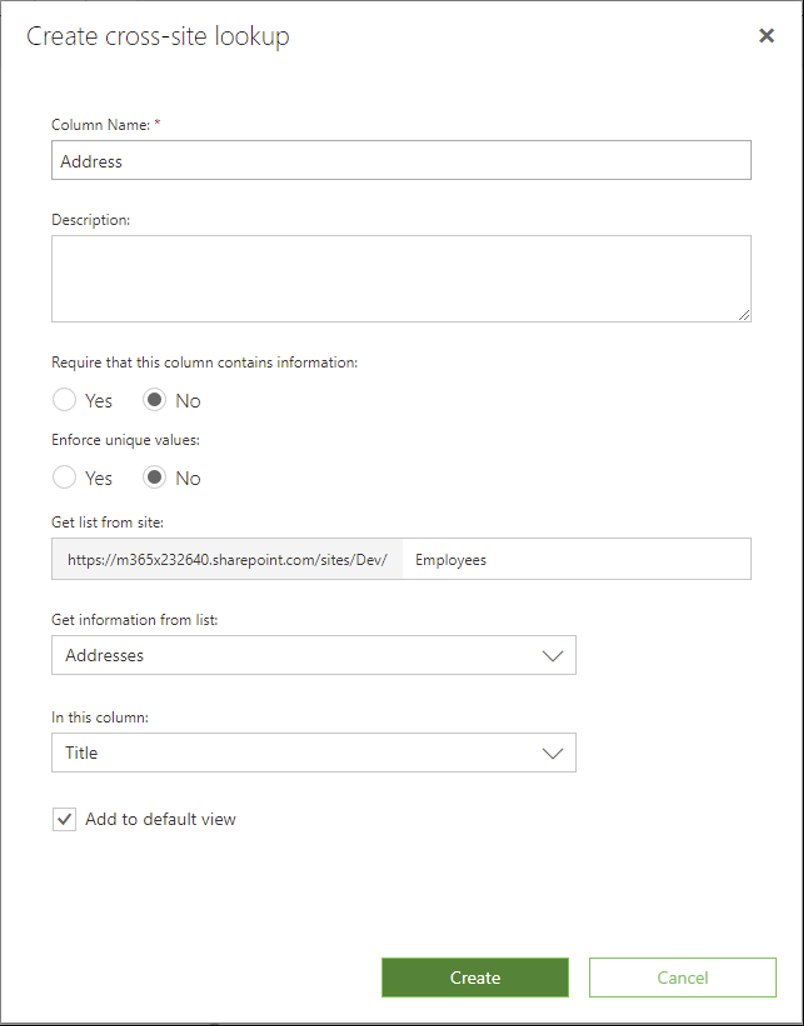 When publishing lists with cross-site lookup columns, the list URLs for deploying cross-site lookups can be set manually. To proceed with publishing, user has to set the correct URL to the existing site and list with the needed column.