This article helps you to resolve an issue with "Sorry, something went wrong. File Not Found" message when requesting skybow Modern Forms from SharePoint store.
Mostly this message appears for newly created tenants. It means you don't have App Catalog created on the tenant.
How to do this you can read in the article How to create an app catalog? | How to video
The App Catalog site may take some time to appear (up to 20 min).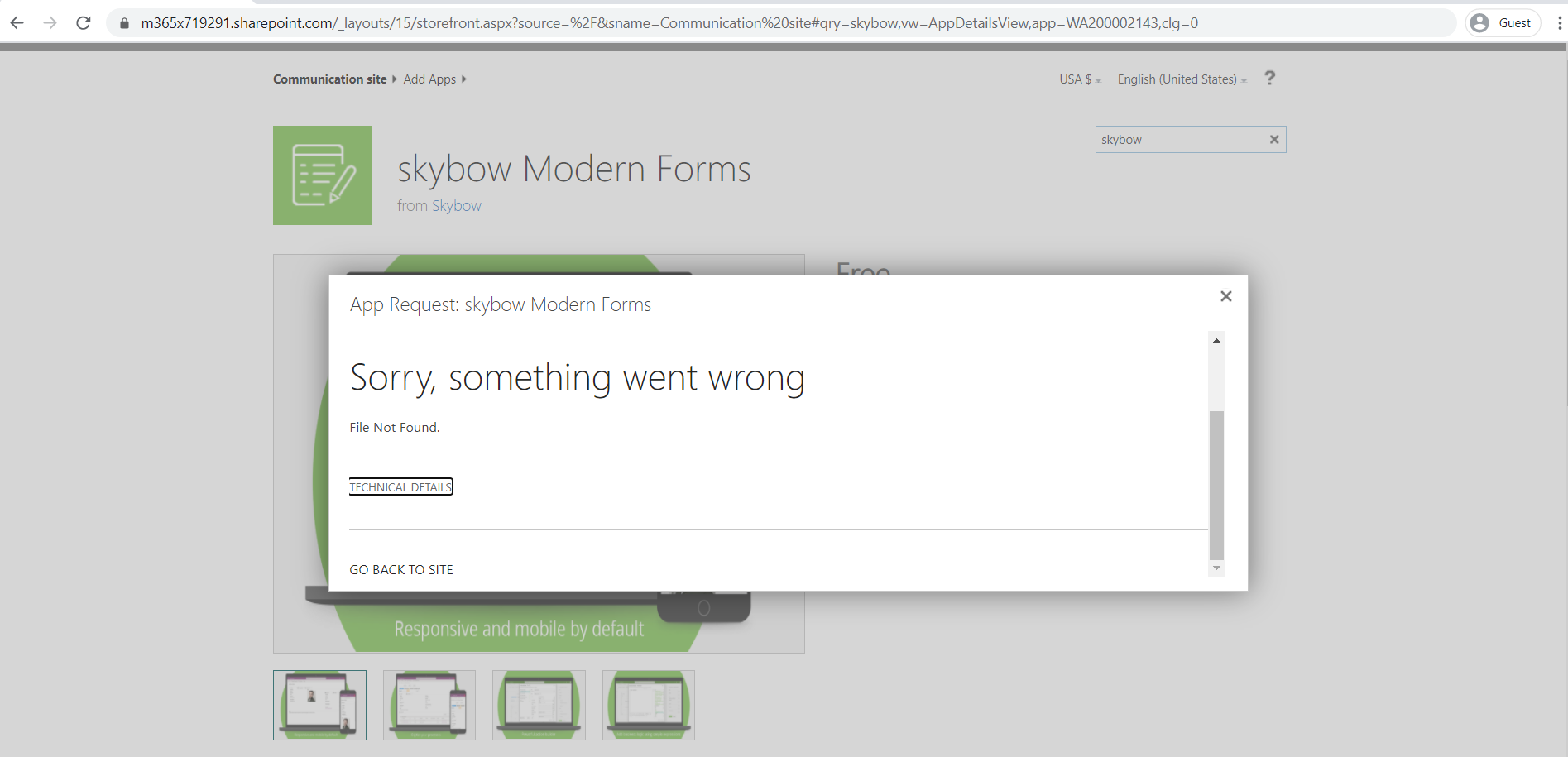 After creating App Catalog you can have a look skybow Guide - Modern Forms - How to install from SharePoint store